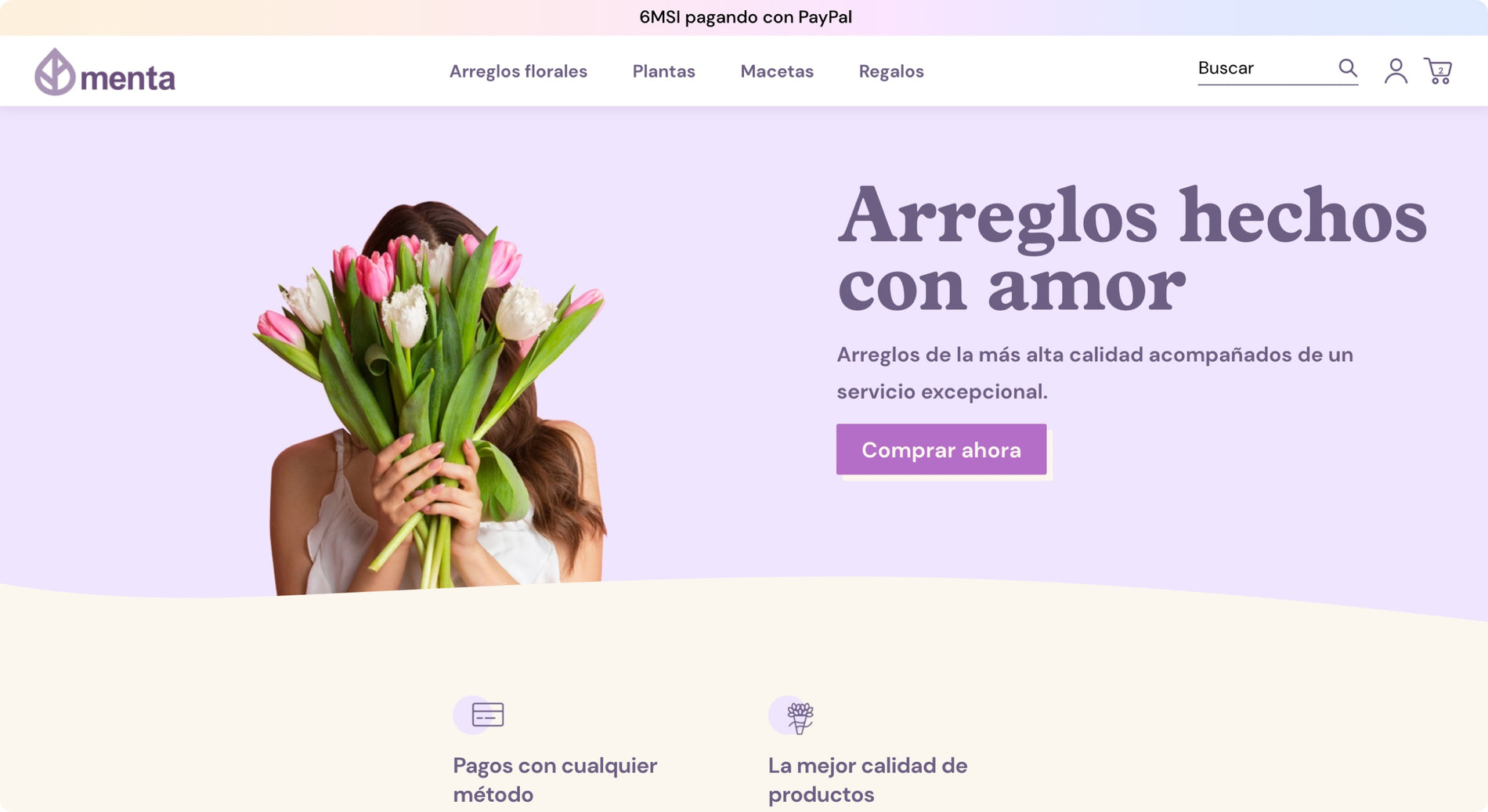 Titulo 1
Menta Flores
Texto 1
Flower arrangements made with love
Color
#EDE6FD
Imagen
Texto 2
Production of flower arrangements of the highest quality with exceptional service.

Testimonio
"Working with Getmore means always evolving and for mentaflores.com this is essential. Thanks to the fact that we have worked with Getmore side by side on numerous occasions, we can have a platform that connects with the public, shows off the great advantages of technology and is capable of changing over time. All of this, backed by the work and commitment of the great Getmore team"
Author
- José Miguel, Mariana y Poncho, Menta Flores.