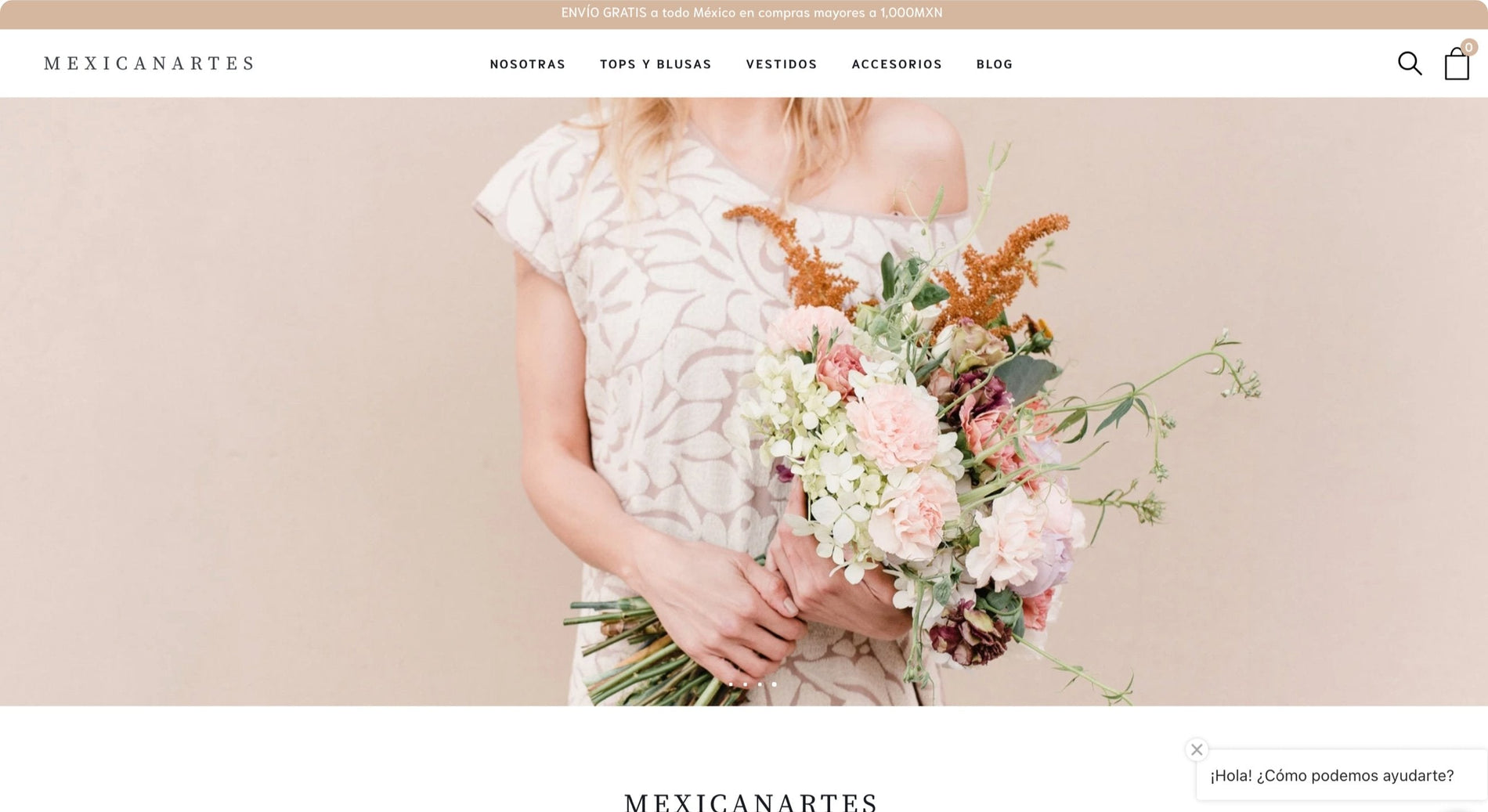 Titulo 1
Mexicanartes
Texto 1
Dress with meaning.
Color
#F6F0EB
Imagen
Texto 2
We create timeless clothing, with slow and limited production. All designed and created by mexican artisans. 
Testimonio
"En Mexicanartes, estamos convencidas de que hoy en día tener tu propia tienda en línea es prioridad para el emprendimiento, de hecho en nuestro proyecto definitivamente fue "un antes y un después" que marcó positivamente para nuestra empresa. Haber trabajado con Getmore fue una magnífica experiencia, ellos nos guiaron y asesoraron todo el tiempo de una manera muy profesional desde el comienzo hasta el final. Estamos muy satisfechas con su trabajo, organización, atención y profesionalismo."
Autor
- Samara, Mexicanartes.