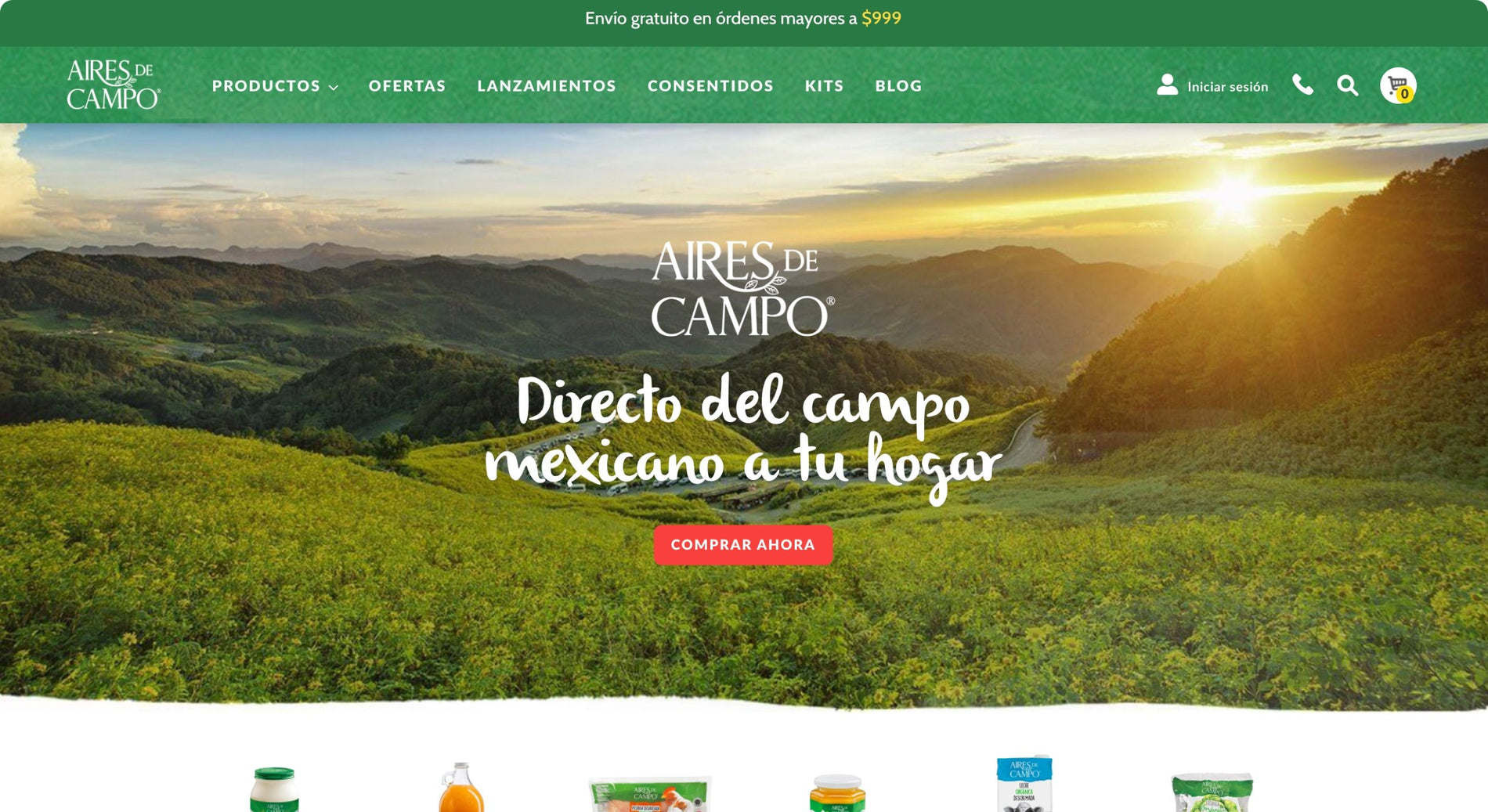 Titulo 1
Aires de Campo

Texto 1
From the fields of México to your home.
Color
#FBF8F3
Imagen
Texto 2
Simple, is organic.

Testimonio
"Para Aires de Campo, Getmore ha sido más que un proveedor en la incursión del e-commerce. Hemos logrado encontrar en Getmore un aliado que cree en nuestro proyecto y un brazo estratégico con un tema que para Aires de Campo era desconocido. Saber que puedes tener la confianza de preguntar, tener la disposición y el apoyo 24/7 te da mucho menos incertidumbre. Agradecemos al equipo de Getmore por caminar de la mano con nosotros y subirse a este proyecto que nos apasiona."
Autor
- Paola, Aires de Campo.